4 essential tools to support your digital transformation
3 june 2021
Digital transformation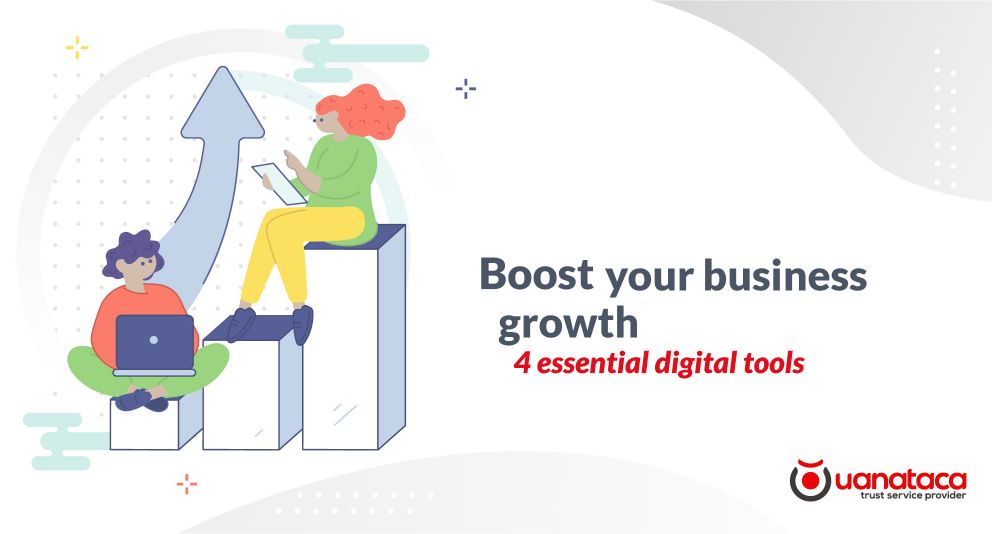 During the pandemic, digitalization and technology have been the most appropriate solutions to the needs of businesses, in most cases becoming their lifeline. Today, the most advanced organizations in this area are taking the lead in a scenario marked by the global economic recovery in which a new, more digital, agile and flexible business model is being imposed.
In this post we tell you what are the 4 essential digital tools that every company must implement to enhance its development and create new value over traditional business models.
Digitizing the company: 4 basic tools to achieve it
☁️
CLOUD COMPUTING, MOBILITY WITHOUT LIMITS
The provision of services through the connectivity and large scale of the Internet is one of the technologies considered essential, allowing companies to reach their full potential. This has advantages such as mobility, which allows access from any device and place, cost reduction, or the guarantee of a technology that is always up to date.
Despite its popularity, knowledge of the potential of cloud technology before the pandemic was limited to those applications and services with the most widespread use, such as file storage. Today, the need for agility and scalability has motivated the massive migration to the cloud, expanding cloud technology in its different variants.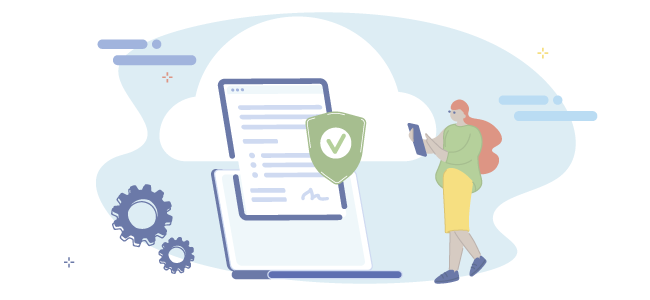 A global report by technology consulting firm Gartner, indicates that both small businesses and large companies worldwide will increase the percentage of investment allocated to cloud services, and infrastructure as a service (IaaS) will have a growth of about 27.6% (to $ 64.3 billion in 2021).
🧲
HUMAN RESOURCES SOFTWARE
The Human Resources department, in charge of everything concerning personnel management, assumes a wide variety of functions. To optimize their work, companies rely on the help of human resources software, a computer program designed to optimize the management of an organization's workforce issues.
After implementing HR software, resources are freed up, mainly staff hours that can be invested in more productive tasks. In the same way, they will achieve improved productivity, increased security in data processing, greater fluidity in communication and a significant improvement in the agility of the decision-making process.
Payroll management, time and attendance control, and vacation requests and authorizations are just some of the functionalities that a human resources software can provide to digitize a company. This will allow not only to dispense with paper and traditional programs, but also to reduce time in HR processes.
📁
DOCUMENT MANAGEMENT SYSTEM
The choice of document management system is crucial for companies. Its importance lies in the role it plays as a vehicle for development, contributing to the exponential growth of the company. But for management to be effective and efficient, it must meet a series of requirements: ease of access to documents, version control and security.
The document management system (DMS), is a digital solution that allows the company to keep its documents up to date, update them automatically and offer them quickly to users, centralizing the information and storing it in a secure place.
In addition to saving time, other benefits of DMS are the improvement of the company's organization, cost savings, process improvement and increased productivity.
👨‍💻
ELECTRONIC SIGNATURE
The use of electronic signatures is allowing companies to continue their contractual activity, replacing the handwritten signature. These are just some of the advantages of using Uanataca's electronic signature solutions in business:
- Cost reduction
- Mobility
- Security and safety
- Increased business productivity
- The best user experience
- Paperless
- Increased agility
- Assurance of a Qualified Trusted Service Provider

In addition, electronic signatures are integrated with some of the solutions we have just discussed:
Cloud computing shapes the centralized or cloud-based electronic signature
The present demands flexible, agile and highly available infrastructures, where cloud services are becoming the most suitable model for all working modalities, including teleworking.
In this search for remote and accessible solutions, many organizations have discovered that the electronic signature in the cloud is key to the digitization of companies.
With the centralized signature, the owner can make use of his certificate at any time, from any computer or mobile device, making it a mobile solution that optimizes resources and the company.
Advantages of integrating Uanataca's electronic signature solutions in HR software
In the area of human resources, digitization has become your best ally, paving the way in your work as a manager of a change in which different generations cross.
After the implementation of Uanataca's electronic signature solutions adapted for HR, processes such as hiring new employees are streamlined, repetitive tasks are eliminated, freeing the team to spend their time on more productive tasks and increasing the positive perception of the company.

Document manager
Major improvements can be achieved after incorporating electronic signatures into document management within an organization, including new ways of working.
- Increased productivity
- Decentralization
- Greater agility in the signature process
- Cost reduction
- An efficient paperless office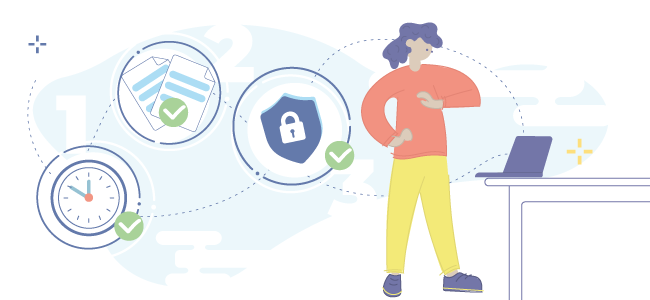 The convergence of electronic signatures and document management software offers great advantages. As a result of this union, a truly efficient management and administration of all the company's documentation is achieved, saving time and effort.
---
>> Start the digital transformation of your business today. If you have not yet digitized your signature processes, request a free demo and discover the best electronic signature solution for your business.