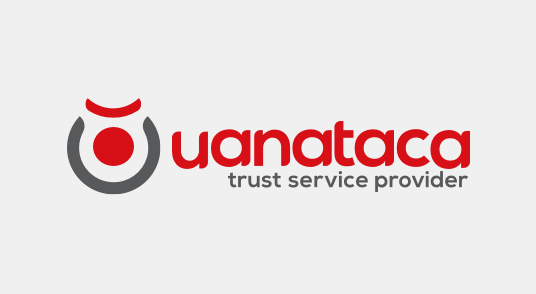 Introduction
Uanataca is a company belonging to the Bit4id business group, born with the vocation of generating value in electronic transactions, through innovative services for the management of digital certificates, qualified electronic signatures and robust authentication, services that are used by banks, fintech, operators of telecommunications, health sector, professional associations, public administrations and trusted third parties.
Uanataca is a Qualified Trust Services Provider (PSC), in accordance with Regulation (EU) No. 910/2014 (eIDAS) on electronic signature, electronic stamp and time stamp. Through our Modern PKI as a Service (Modern Public Key Infrastructure as a Service) we provide PKI hosting services, issuance and management of digital certificates, centralised key custody and remote electronic signature to multiple Trusted Service Providers in the world.
Uanataca has a high number of professionals qualified in information technology, international law, public key infrastructure, network systems and service management systems, with international certifications CISA, ISO 27001 and PMI that guarantee their knowledge in project management , information security management systems and information systems audits.